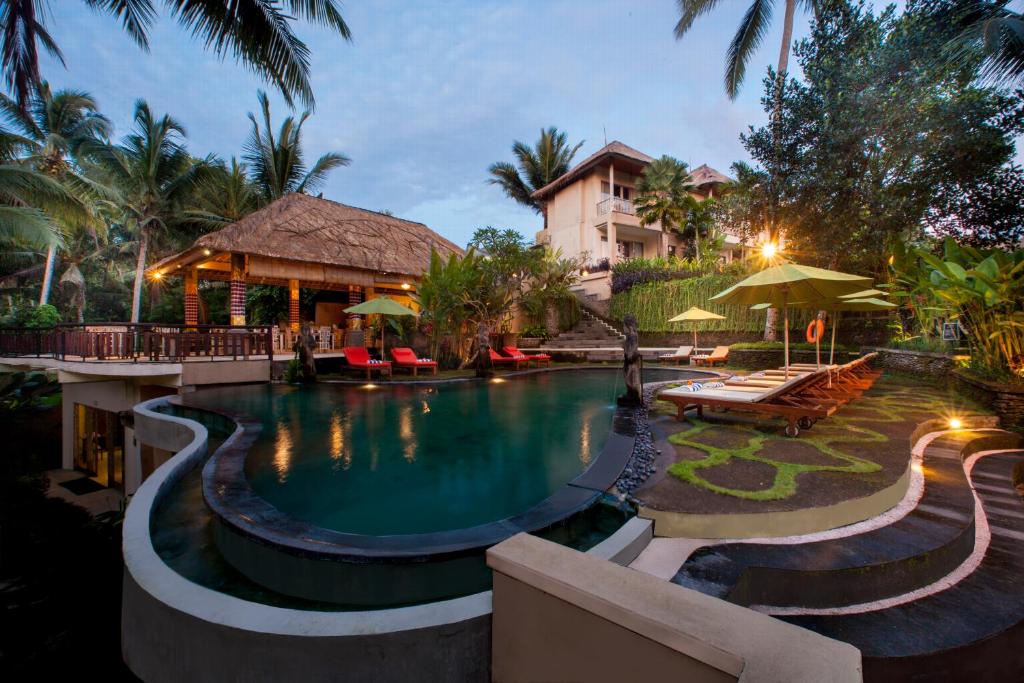 Atta Mesari Ubud
Description
Atta Mesari Villas is a luxury traditional boutique resort in Ubud, laid out toward the river facing to the beautiful rice terrace view. It's located only few minutes' drive or 10 minutes on walking distance to Ubud centre. Atta Mesari Villa has a distinctive architectural style blending modern and traditional Balinese influence. The facilities of the villas are Blue Duck Restaurant located on the edge of the river, stylish swimming pool, Rama Shinta Spa, Indoor Ayodya room that compitable for Meeting Yoga or Meeting, and spacious open wedding venue by the pool. The villas also offer some activities as well as adventure enhancing the value of your stay in Ubud Bali.
Book Your Stay at Atta Mesari Ubud
Book Now
Facilities
Pool
Bar
Garden
Non Smoking Room
Family Room
Get the best rate from BVR Bali Holiday Rentals delivered to your inbox
Subscribe our newsletter for latest bali news and promotion. Let's stay updated!